Tavole

, Liguria Ponente, Italy
Get to know the Italian landscape in a different and creative way...
The unconventional photography workshop, which will take place in the western part of Liguria, will reveal to you not only the hidden beauties and ancient history of this still undiscovered region of northern Italy for tourists. You will have a unique opportunity to experience and photograph the ancient Ligurian villages and towns, surrounded by olive groves, scattered on the hills, as well as the jagged and rocky Ligurian coast and the surrounding mountains, which are inherent to the character of this landscape.
In addition to classic

landscape photography

, we will focus mainly on a

creative approach

to this topic and on overlaps with other media. The coast, olive groves and olive nets, abandoned buildings, forest ponds and ancient bridges and walls in the middle of the forest, etc. will be a space for us for

creative installations

,

staged photography

(including the use of a live model) and the application of various techniques, such as

luminography

,

projections

in the landscape, light objects, body art, etc.
The workshop will also include a one-day visit to nearby France and a tour of some of the exhibitions of the photography museum and the old center in Nice. From there we will move to the azure coast at Cap Martin or to the hills above Nice in the Col de Vence, where there are stone formations and sculptures, like the remains of the Cretaceous sea.
During the workshop, emphasis will be placed on mastering landscape skills and special techniques or experiments, but above all on developing creativity and grasping the topic not only from the position of a photographer. You will also become a bit of scenographers, stage designers, artists and directors in one person. In the form of joint and individual work, consultation with the lecturer and confrontation with the work of other participants, you will leave with an expanded view of the current concept of photography and of this unusual part of Italy.
The workshop

is intended for slightly to intermediately advanced photographers, as well as lovers of nature, visual arts or history. Lovers of more challenging terrains will definitely find their way...

The minimum number of participants is 4, the maximum is 10

, so that I can attend to you individually or in smaller groups while realizing your ideas.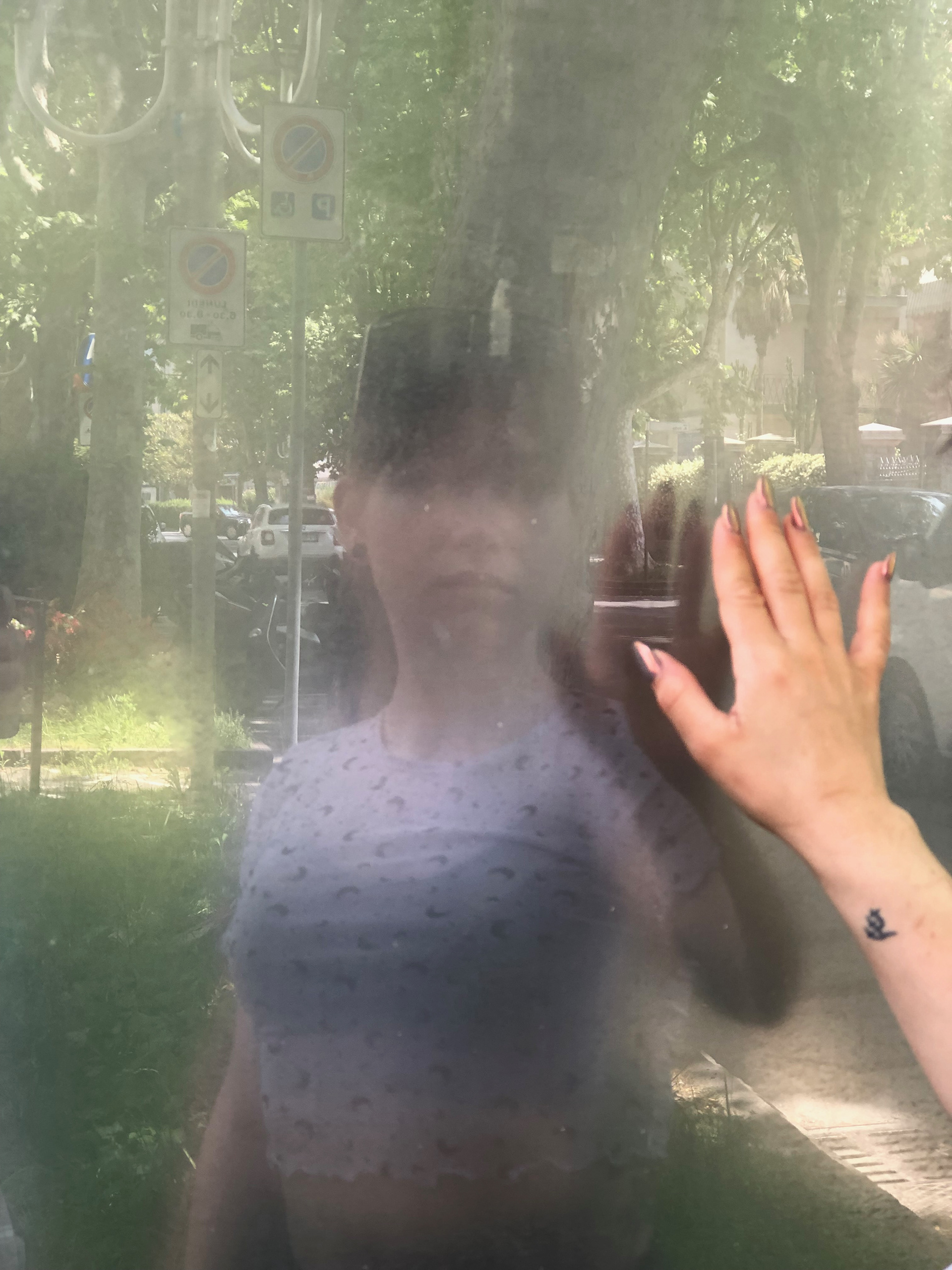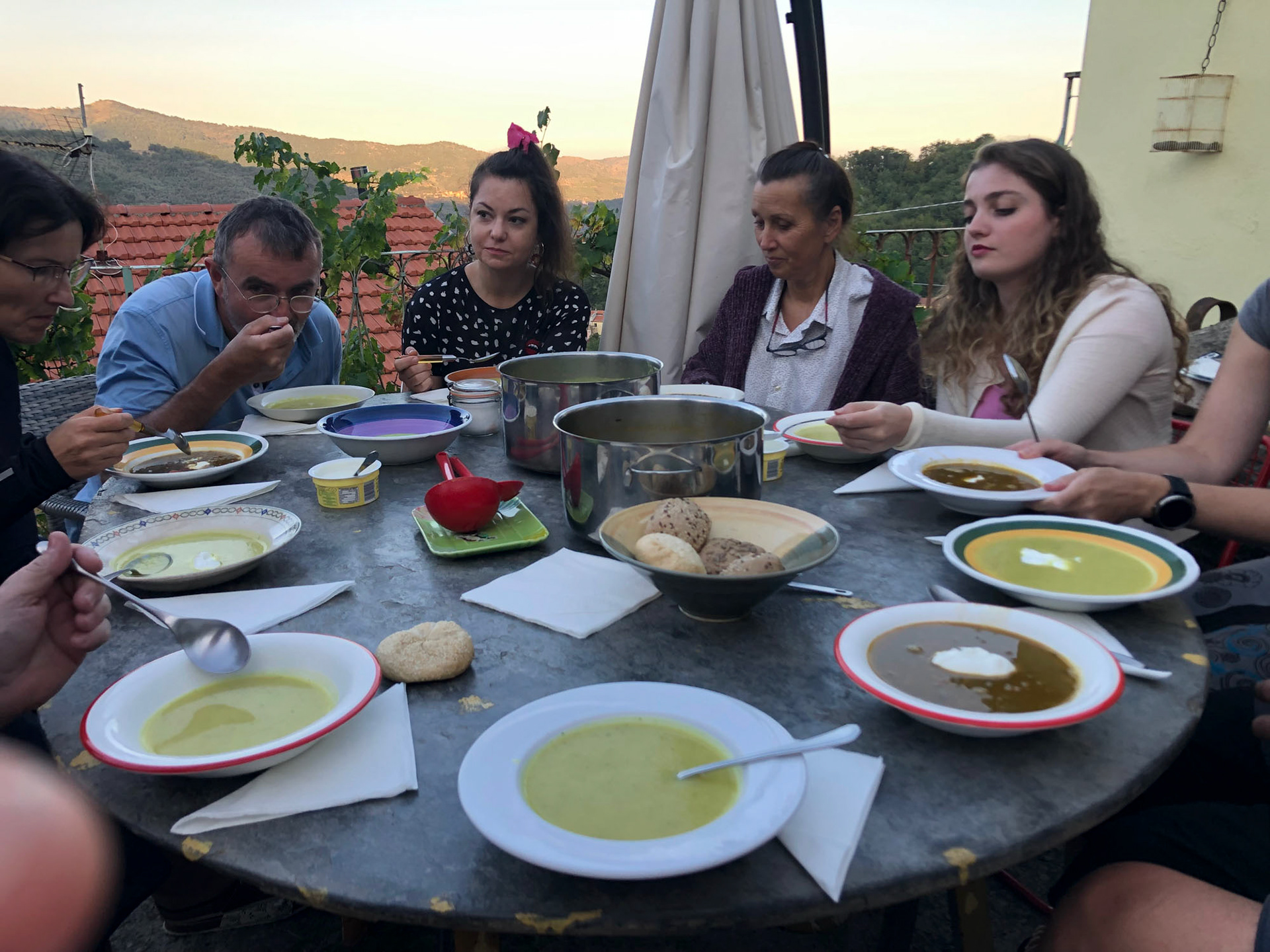 Day 1 (Saturday) - individual arrival to Tavole, accommodation


2nd day (Sunday)

- introduction to the topic, the basics of the photographer's workflow, a tour around Tavole and the nearest locations



Day 3 - 4 (Mon-Tue)

- landscape and villages of Liguria Ponente (Western Liguria), coast, basics of installation, staging with a model, evening luminography, visit to local entertainments, festivities, etc.



Day 5 (Wed)

- free day. Consultation of works created so far and personal projects. Possibility of individual trips around the area. Use of the cycle path along the coast (Imperia - San Remo), etc.



Day 6 (Thurs)

- excursion and photography in Côte d'Azur, Menton, Nice and surroundings



7th day (Fri)

- photography and realization of personal projects



8th day (Sat)

- photography and realization of personal projects, selection of photos for the evening projection, photo editing (only basic editing - there is no room for more advanced post-production editing in this workshop), joint evening projection (with the participation of local residents and foreign neighbors) and assessment



Day 9 (Sun)

- return home
The program may be adjusted depending on the weather and other circumstances and will be specified at the beginning of the workshop.
The price includes double rooms in our house and a rented apartment nearby in the village of Tavole. Single room for an extra charge. Standard equipment available. Kitchen, bathroom, WC, Wifi, garden, parking.
Individual directed by the participants. When traveling together, we will arrange lunches or dinners in one of the local restaurants, or you can use the kitchen in the apartment. Food and drink can be purchased from a number of shops and supermarkets on the coast and some local shops.
Individual directed by the participants. You can fly from Prague to Nice (France) or to Milan (Bergamo) and from there by train to Imperia, where we will be happy to pick you up. Transport around local locations is handled by my car for 6 people + driver and usually another car(s) that the participants arrive in. We then share the costs of local transport. It usually does not exceed 30 Euro per person, for all trips around the area.
Camera - preferably a digital mirrorless/mirror, or a higher class compact that allows long exposures of up to 30 seconds.

Lenses - wide-angle and telephoto lenses find their application in the landscape

Tripod (we will often work with long exposures…)

Filters - ND, polarizing, transitional



Spare

battery, charger.

Memory cards or media (HD) for storing and backing up photos.

Wired

trigger

or remote control (suitable for longer exposures)

Handheld flashlights and other

light sources

for luminography (more powerful LED lamps, etc., as well as colored gel filters are suitable)



Notebook

event. iPad for downloading and basic editing of your photos.

A

notepad

or other device to record ideas



Clothing

- equipment both for the sea and warmer clothes (mornings and evenings can be colder)



Footwear

- preferably sporty for walking on terrain and in villages, water shoes are also suitable



Raincoat

, umbrella in case of rain,

but so far we have always had good weather...

.
The price includes: professional tutoring for the entire duration of the workshop, lectures and individual consultations according to the needs of the participants. Model(s). Accommodation in private apartments overlooking the Ligurian hills, olive groves and medieval villages.



Not included in the price:

transportation to and from your country and local locations. Meals are not included in the price. However, the apartments are equipped with a kitchen, and there is a local restaurant nearby. We will always deal with meals in the locations we visit. The price does not include admission to exhibitions, monuments, concerts, bike rental, etc.

Based on your binding reservation for the workshop, you will receive an advance invoice. If you want to write an invoice for the company and you can claim VAT deduction, don't forget to state your VAT number. Your workshop reservation is only valid after the required amount has been paid and credited to my account.
CANCELLATION OF APPLICATION AND CANCELLATION FEES
The application becomes binding after receiving the payment to the organizer's account. The customer has the right to withdraw from this application. Cancellation of the application occurs on the day the organizer receives a written or personal notification of the cancellation of the event. The customer can send a substitute for himself, regardless of the cancellation conditions, if he provides his name, surname, address and contact phone number.

When canceling an application, the customer is obliged to pay the following cancellation fees:
• 10% of the program price from the 30th day before the start of the workshop
• 30% of the program price from the 29th to the 15th day before the start of the workshop
• 70% of the program price from the 14th day to the 7th day before the start of the workshop
• 100% of the program price from the 6th day before the start of the workshop
🟠

 late spring: May 21-27, 2023  
🟠 late summer: September 10 - 16, 2023
Děkuji! Na Váš email Vám zašlu potvrzení a fakturu se splatností do 21 dnů. Těším se na setkání a kreativní workshop v Ligurii! Jan Pohribný, MQEP